Topic: Forex Strategy Builder Professional v3.8.7. EA Code v48
Hello Traders!
Forex Strategy Builder Professional v3.8.7 is released. It comes with updated Expert Advisors MQL code v48.
Major changes
* Replaced the stopped Google currency conversion service with own powered by Expert Advisor Studio. Now FSB Pro updates the Account Exchange Rates properly. You may update the current rates from Control Panel → Account.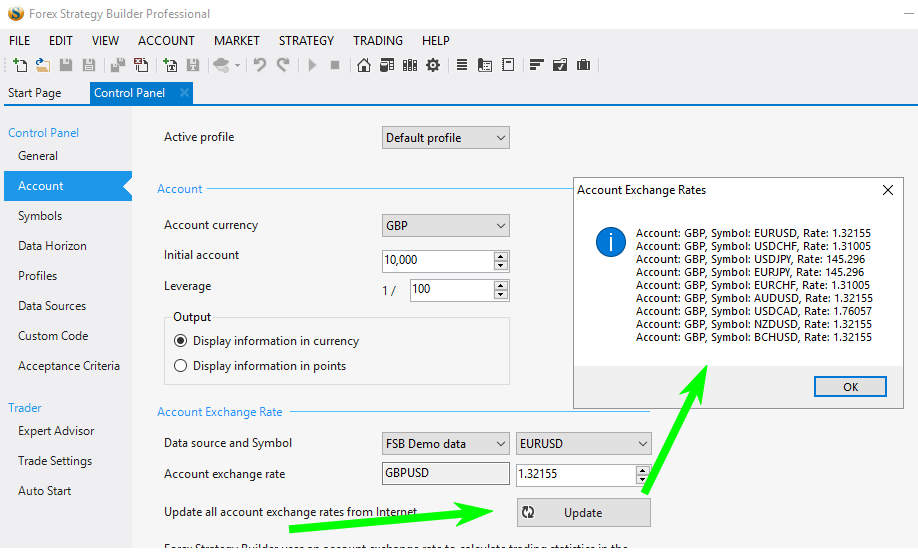 * Fixed the William's Percent Range indicator. It prevent crashes in rare cases when there are consecutive equal bars.
* Prevented unwanted positive signals for indicators that sets entry price in case when the price is set to 0.
* Fixed logic rule description of Heiken Ash.
Additional changes
* Updated the Code Signing Certificate of FSB Pro. It is possible some license codes issued in the period 2014-2015 to be wrongly shown as not valid. If you have such case, please contact us.
* Added "MS VC++ 2010 x64" library to the installation package. MS VC++ is a necessary requirement for the FSB-MT4 bridge. You may install it, if the Bridge doesn't work.
Please report all issues you may encounter.
Trade Safe!