Topic: Prevent effect of Order Chain
Hello Traders,
I'm thinking about how to prevent the effect of the order chain when running a new expert.
By "order chain" I mean that it does matter what is the current position state on the backtest when we run it for the first time on a chart.
Let's have a case when a strategy finishes the backtests with an open long position. (Yes, we have an option in EA Studio to close the last position at the end of the backtest, but let's have it off now.)
If we run the expert in MT, it checks the account for an active position for the particular Magic Number and doesn't find one. Therefore, the expert may open a new position at the next bar and it may happen to be a short one.
It is always advisable to run an expert when it finishes flat on the backtest. However, how we will know that.
Now I'm thinking to add something to show us what is the final state of the strategy no matter if the backtester has closed the position automatically.
Here is an idea to mark the last position on the balance chart (direction with entry price)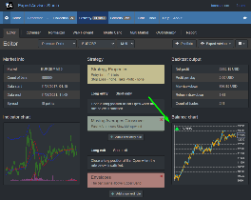 Do you think it is good, or does it makes the chart ugly?
Another option is to add it among the Backtest output params.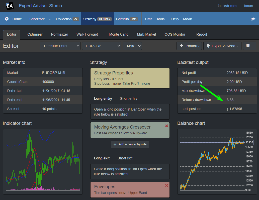 Do you think it is a useful feature? If so, how do you prefer to be presented?