Topic: Strategy Normalizer - development
Hello Traders,
Doue to an enormous burst of inspiration I started working on a Normalizer tool for EA Studio.
It will try to prettify the strategy by improving or at least without ruining its performance.
So, one night later I have a draft of the User Interface and minor part of the functionality implements.
Here are early screenshots:
Normalizer Page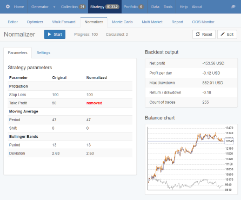 Normalizer Settings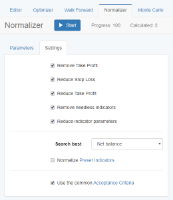 I'll post daily updates on the progress and hope to have it online very soon.
I'll also post info on the functionality here and later will combine it in a Help article.