Topic: SuperTrend Fit for low Stagnation [MT5 Expert Advisor]
Download SuperTrend Fit for low Stagnation for MT5
This expert advisor uses the Supertrend indicator with an powerful custom optimization metric to help you find the best systems with low stagnation and high net profit.
ST is an indicator used to find price trend based on Average True Range (ATR), the calculation combines trend detection and volatility. It can be used to detect changes in trend direction and also to place stops. In addition to the optimization metric you can select acceptance criteria as minimum number of trades and payoff of a trading system.
You enter the position long when bar opens above ST indicator and reverse it (close the buy and open a new short position) when bar opens below indicator.
More:

Take Profit and Stop Loss as a percentage of price. Percentage stops are great for stocks, cfd indexes, cryptocurrencies and also forex;

Limit on the number of trades by the day;

Trailing Stop (%) that only starts when you have defined profit;

Entry and closing times;

4 optimization metrics to search best systems. To use the custom optimization metric select "Custom max" in strategy tester.
Optimization
Search Best

Net Profit + Stagnation

Net Profit + DD + Stagnation

CAGR Mean DD + Stagnation

Stagnation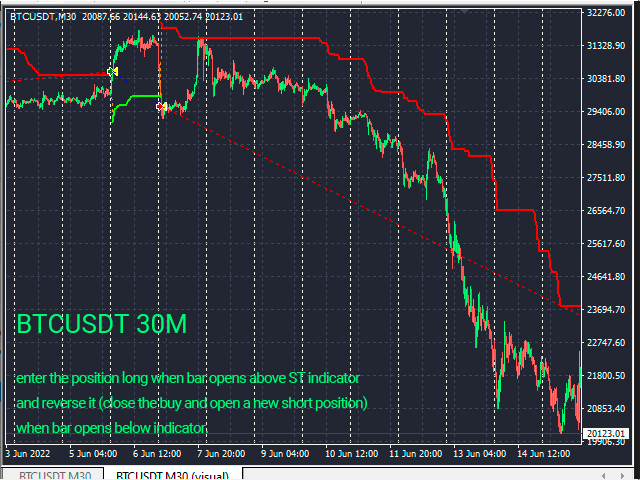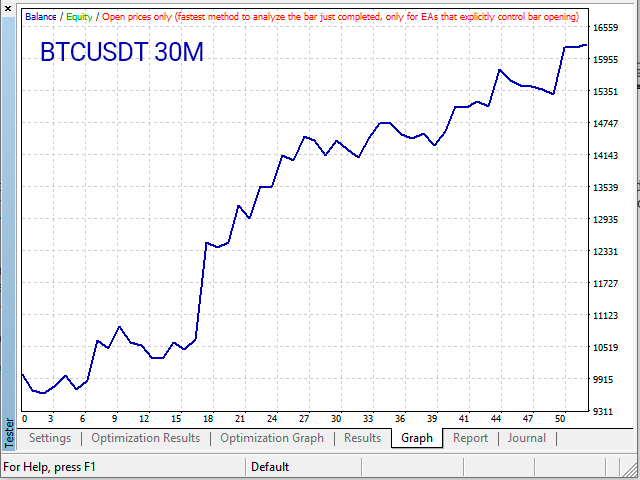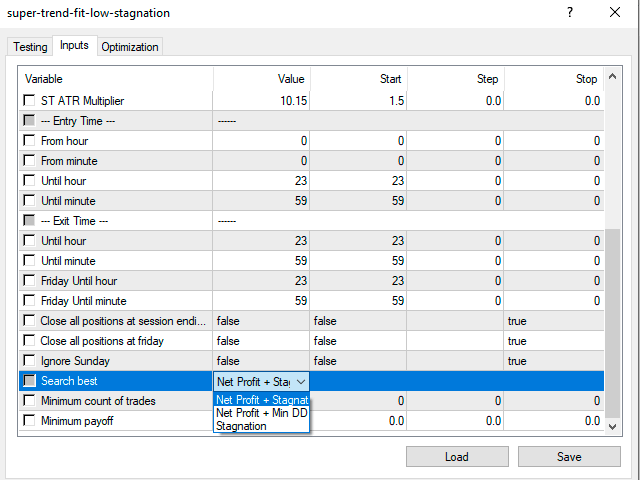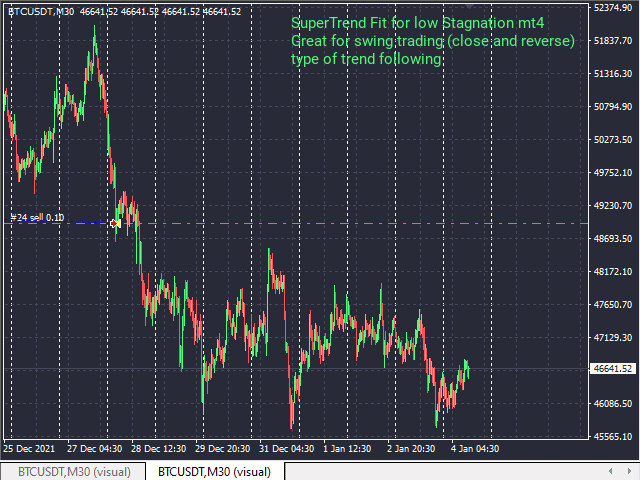 Download SuperTrend Fit for low Stagnation for MT5