Topic: CoinRang - the beginning
Hello Traders,
I'm happy to present you my new project - CoinRang ( https://coinrang.com )
It will be the easiest way to watch the trends of cryptocurrencies.
CoinRang is currently under development. Many of the things are yet to be implemented but it works
I'm uploading new versions every few hours so refresh it frequently.
I'll share my grand ideas soon.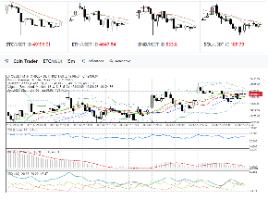 Trade Safe!