trading:al-brooks-trend-reversal
Al Brooks: Major Trend Reversal
Price action trading is based on simple and logical principals. You just have to identify the new trend and enter in its direction. Best risk/reward ration could be achieved if we open position in the early stages of the trend. That is why trend reversals are very important and we must have clear rules to define them. According to Al Brooks the components of a major trend reversal are:
Trend

Pullback that breaks out of channel

Resumption of the trend

2nd pullback that grows into opposite trend
The test of the last extremum of the old trend could be with higher or lower high/low. What you have to do as a trader is to identify the reversal of the old trend and buy or sell at the first pullback of the new trend. It is really that simple.
Trend reversal with lower high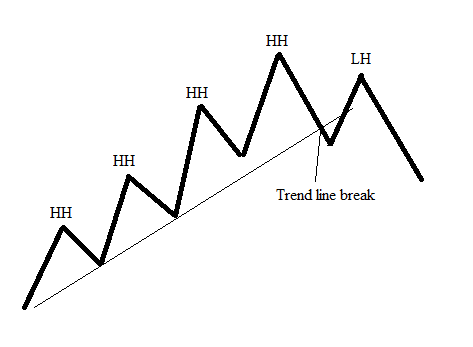 Trend reversal with higher high