FST Log Viewer
FST Log Viewer monitors the log files of Forex Strategy Trader and shows info about the account status, the currently open positions and the last orders.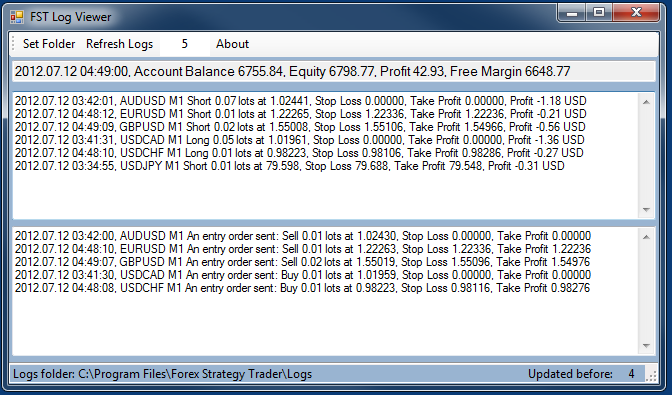 FST Log Viewer works with FST v1.5.3.1 and newer.
How to use it:
Writing log files option of FST must be turned on.

Use Set Folder button to navigate to the Logs folder of FST. It is most probably at C:\Program Files\Forex Strategy Trader\Logs.

Set the refresh time in seconds.
The program saves it's data to a config file.
GitHub project: https://github.com/PopovMP/FSTLogViewer