Forex Strategy Builder Professional
"A lightweight and reliable program which helps you create and test strategies on your own for the Forex market, with minimal effort entailed" SoftPedia
Forex Strategy Builder Professional is the world's fastest forex backtesting software.
It is not affiliated to any broker. The program is solely designed to protect the users and to present as reliable results as possible. It is the first that uses various interpolation methods, shows ambiguous bars, warns for unfulfilled acceptance criteria.
Gives More Than Costs
You do not buy a single trading system, you make your own with ease.
No monthly or additional costs. All features are included and available.
Strategy Editor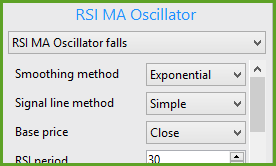 Completely visual interface

No programming required

Immediate backtest results
Strategy Generator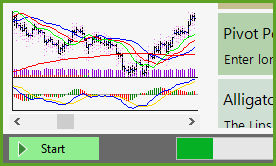 Defined strategy structure

Ranges for all protection levels

Strict Acceptance Criteria
Strategy Optimizer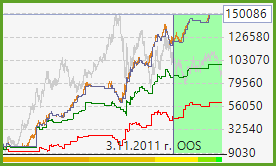 Collecting potentially good strategies

Full control over what to optimize

Real Out of Sample testing
Strategy Overview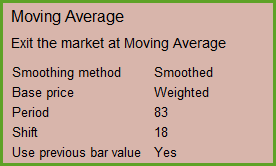 Environment and backtest report

Complete orders and positions journal

Detailed indicator and account charts
Robustness Testing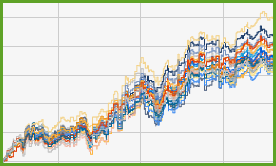 Comparing various interpolation methods

Multi markets test with one click

Many Monte Carlo tests
Automatic Trading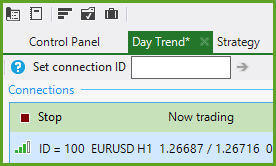 Using all MetaTrader 4 brokers

Safe orders and position execution

Full logging and reporting
Maximum Reliability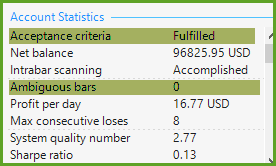 Real Out of Sample testing

Various interpolation methods

Protection from logical errors
Strategy Portfolio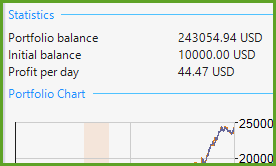 Real time monitoring and calculation

Various portfolio statistics

Showing stagnation on a chart
Strategy Collections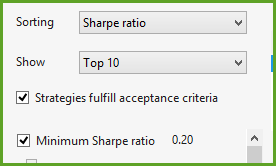 Collecting strategies automatically

Sorting by various output parameters

Filtering by acceptance criteria
Technical Indicators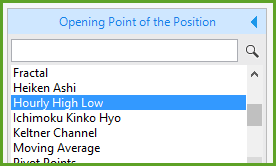 Provides more than 100 indicators

Downloading custom indicators

Programing own indicators on .NET