Table of Contents
Import jForex Data Files
jForex is a platform of DukasCopy. It is able to export good quality historical data files including tick data.
Download Data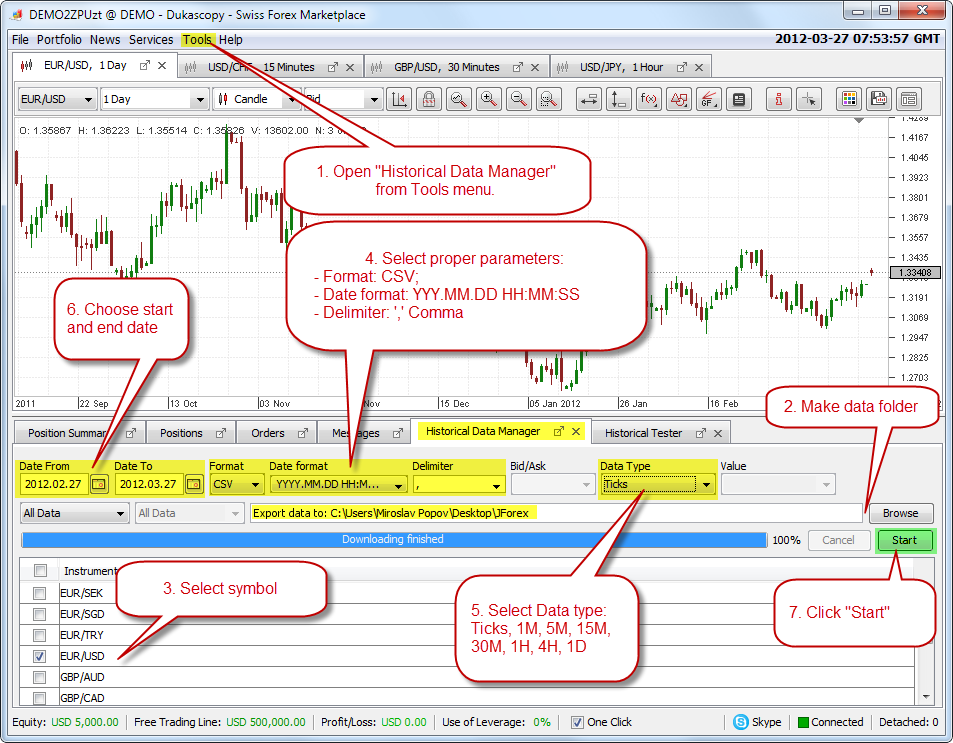 Make a folder for the Dukas data.

Load and save all time frames you need. (In order to use the tick data backtester, you need the corresponding bar data also.)

Import the data files to the FSB Data folder by using the Market → Import JForex Data Files tool from the main menu of FSB. This tool will convert and save the Dukas data to the FSB data folder by overwriting the old data files.
Tick Backtesting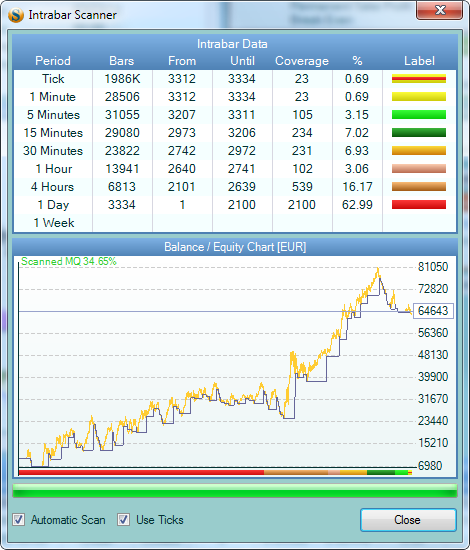 Once the tick data are converted from FSB, you can allow tick backtesting from the Scanner tool. FSB will use them only to calculate the data route inside the bar. The indicators and signals will be calculated by using the corresponding bar data as before. The tick backtester will replace bar interpolating where tick data are available. This will reduce the number of ambiguous bars during the test.