Re: Technical Analysis by FXOpen
Watch FXOpen's May 15 - 19 Weekly Market Wrap Video
Get the latest scoop on the week's hottest headlines, all in one convenient video. Join Gary Thomson, the COO of FXOpen UK, as he breaks down the most significant news reports and shares his expert insights.
Buckle up for the rise of E-mini Nasdaq 100 Futures, hitting the year's highest peak so far

Brace yourself for the unthinkable: US Default. Explore the captivating question of what direction the markets might take if the US Government runs out of money and discover the top 3 assets to keep an eye on. It's time to strategize!

Crude Oil Analysis: Is the industry running on empty, or are there surprising turns ahead? Find out now!
Watch our short and informative video, and stay updated with FXOpen.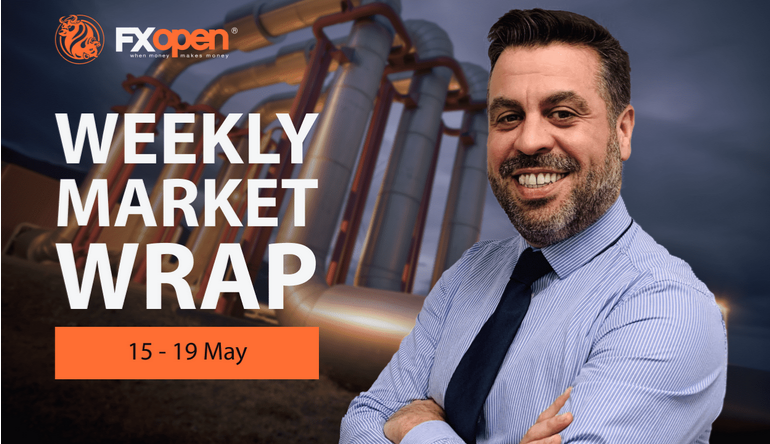 Disclaimer: This article represents the opinion of the Companies operating under the FXOpen brand only. It is not to be construed as an offer, solicitation, or recommendation with respect to products and services provided by the Companies operating under the FXOpen brand, nor is it to be considered financial advice.
#fxopen #fxopenyoutube #fxopenuk #weeklyvideo